Business domain
FALTEC Group works mainly across 3 business sectors.
①Automotive parts business
②Automotive genuine accessories business
③Automotive equipment business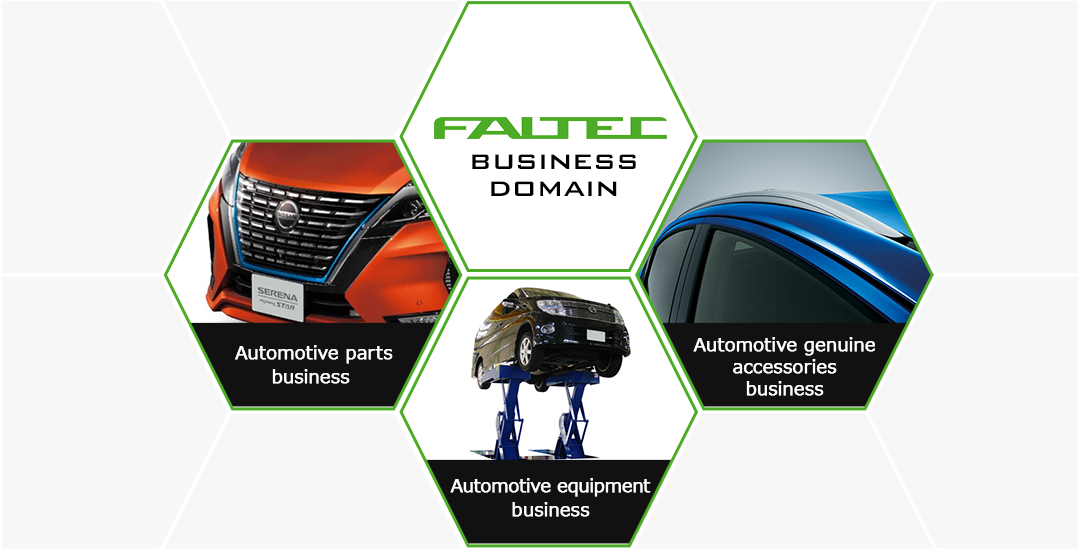 Global network
In order to meet the expectations of customers in these sectors, we have enhanced the links between our 4 domestic companies, 5 overseas companies and 3 development sites, and we havedeployed standards for both Monozukuri and technology in overseas manufacturing sites based ondomestic plants as the mother factory.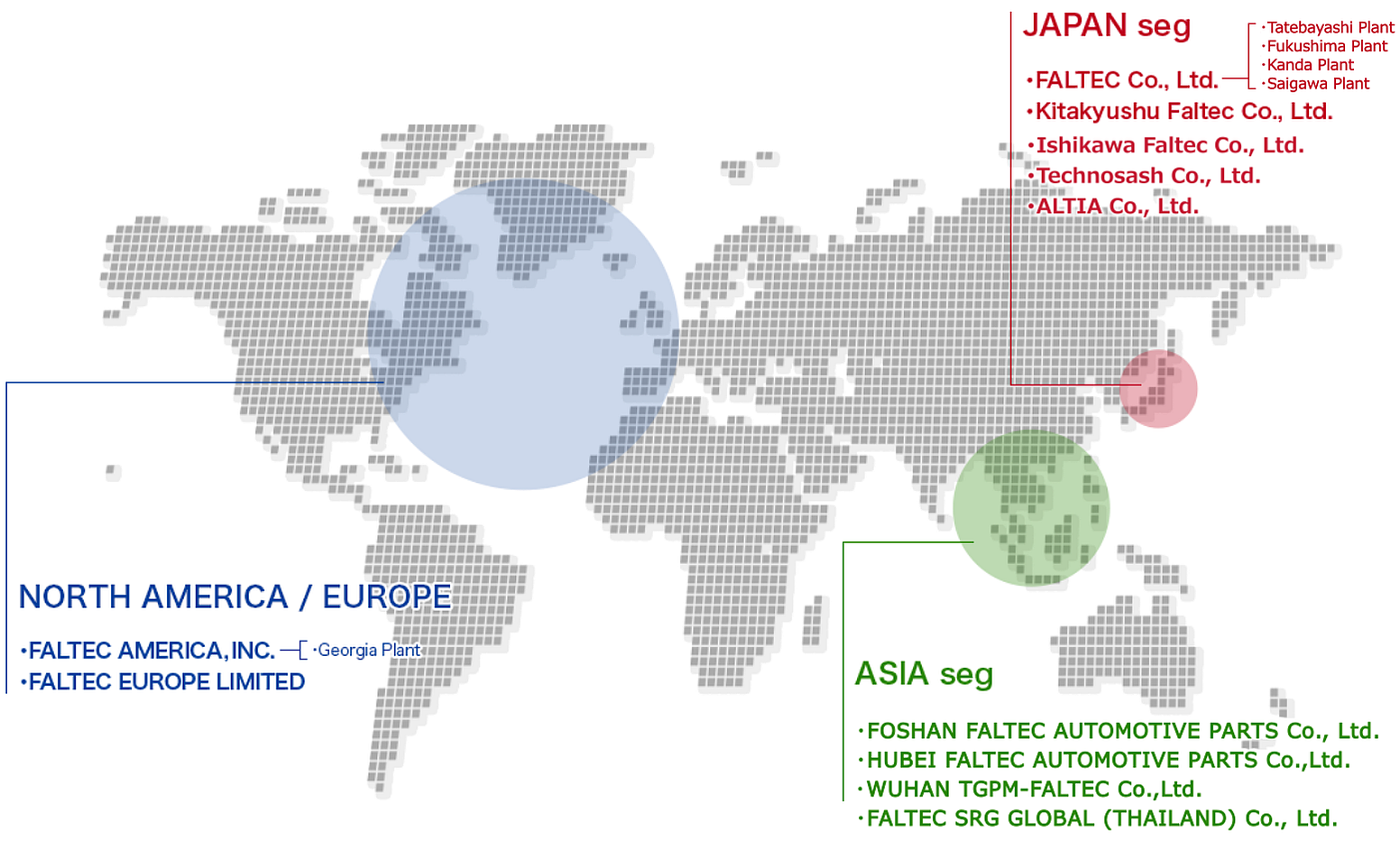 Overseas sales
Overseas sales are increasing steadily since 2009.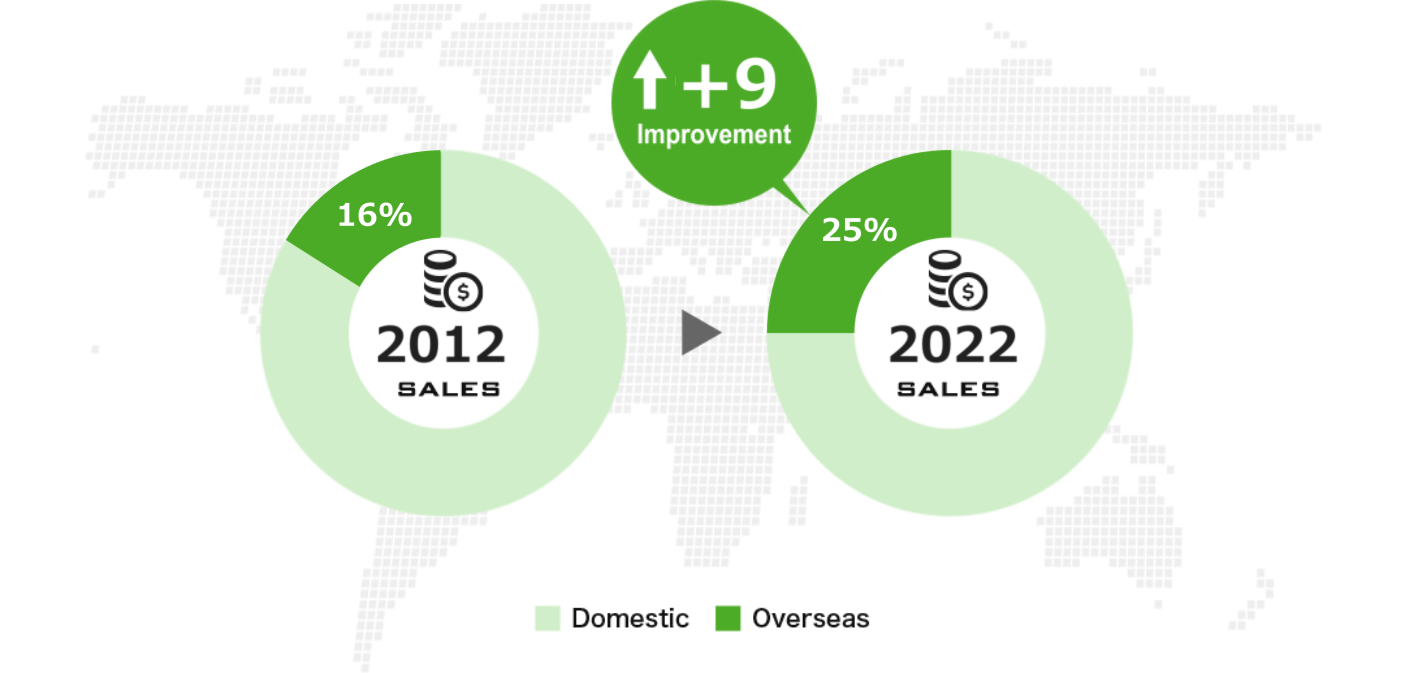 Our main technologies
FALTEC has mainly four technologies.
・Resin Molding ・Surface Treatments ・Metal Processing ・Electrical/Electronic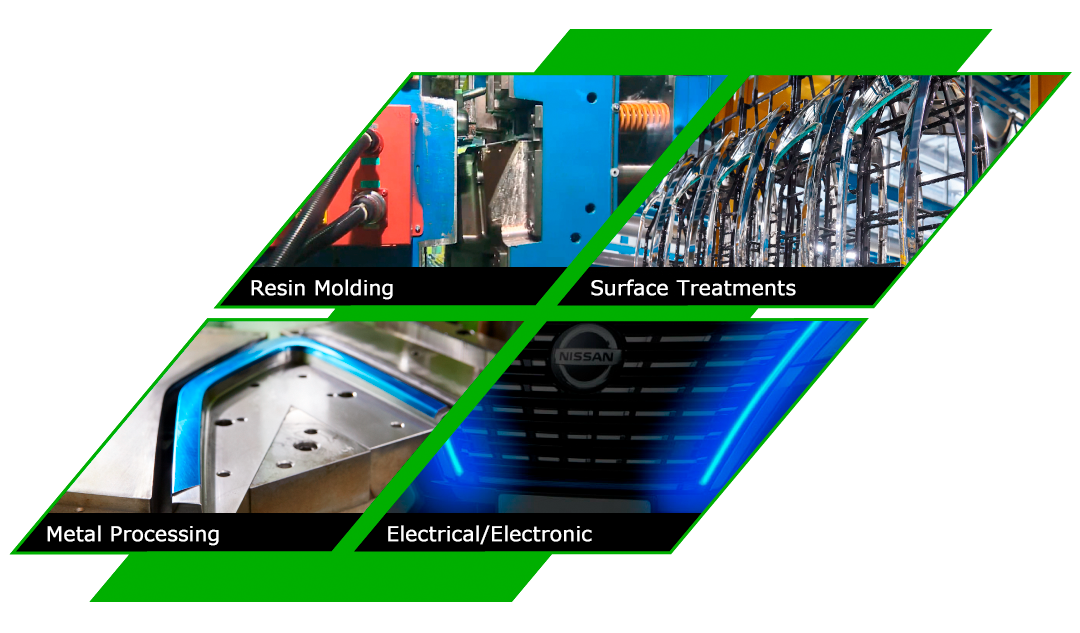 Monozukuri
FALTEC has globally deployed Faltec Production System (FPS) .
We are also engaged with reduction of fixed costs, aiming for industry top-level cost competitiveness.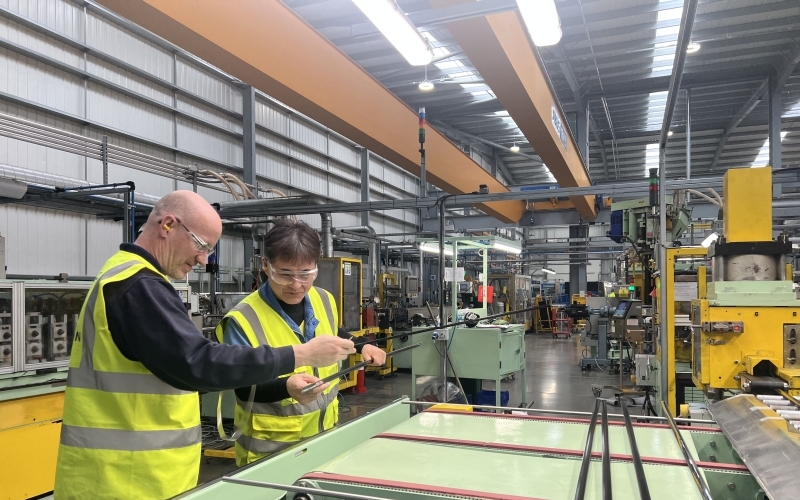 Human Resorce Development
Our onboarding orientation and training is the start point; we haveenhanced shop floor training for non-Japanese resources who will be thenext generation who support the overseas sites, and specialized internal training for development, etc.