The Faltec Group drives environmental activities based on our environmental policy.
Environmental Policy
Based on the mission statement of "Providing Valuable,
Leading-Edge Products and Services to Help Create a Beautiful, Prosperous Automobile Society", we will contribute to the realization of a sustainable society by promoting carbon neutrality, to reduce scraps in the development, design, and manufacture of automotive parts and efforts to conserve the global environment.

(1) We implement various initiatives such as scrap reduction and recycling to reduce CO2 emissions.
(2) We strive to protect the environment and prevent pollution by environmental management system establishment and continuous improvement.
(3) We strive to reduce or limit the use of environmentally hazardous substances (including hazardous chemicals).
(4) We will comply with environmental laws and regulations.

Product development that is considerate
to the environment
In developing the light-weight Radiator Grille, we were designated as a legal entity that receives special measures as part of the Green Asia International Strategic Comprehensive Special Zone, based on the Comprehensive Special Zone Law.
We will continue to utilize the support system of the Special Zone, to move forward with development that is considerate to the environment.
In cases such as the self-colored material Grille, we manufacture products that reduce energy usage and material usage, by realizing paint-like brightness and color without painting.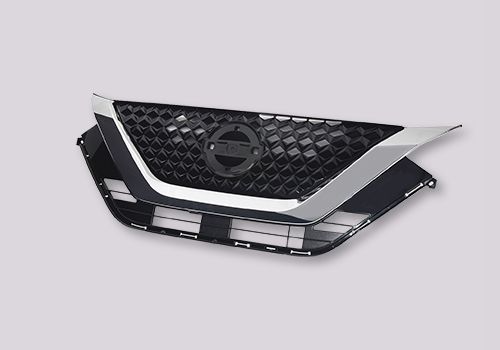 Endorsement of, and registration with, the climate change campaign "Fun to Share"
Faltec endorses and has registered with "Fun to Share".
"Fun to Share" is a slogan meaning, let's all create a low-carbon society by sharing latest tips for global warming countermeasures in a fun way!
The concept is not to struggle and strive, but to create a low-carbon society through the technology and initiatives of various regions / groups / businesses.
Faltec's statement
"Toward a low-carbon society, by reforming our awareness and energy-saving"