Electrical/Electronic
Due to functionality, design trends, etc., customers' requests are always-changing, and we offer parts which meet those changes.
With captivating parts that use electrical/electronic technology, we will continue to offer proposals for new styling.We will also continue to offer driving support products and safety/peace of mind products driven by electrical/electronic solutions.
At FALTEC, we supply multiple products that use electrical/electronic technology.
Leveraging illumination and lights, products brimming with style and originality make captivating cars.
Also, we strive to improve safety through leveraging of digital technologies.

TCU(Telematics Communication Unit)
We are proud of our controls that use the CAN, which is the in-car LAN, and we manufacture the TCU, Remote Control Engine Starter, etc., which are key parts that connect the internet and the car.

Self-Ride Go
It was launched at July 2021 for Nissan Financial Services.
We have made a full-scale entry into system development by combining its TCU technology with partner-owned servers. This service enables unmanned reception for improved convenience and operational efficiency in the car rental business.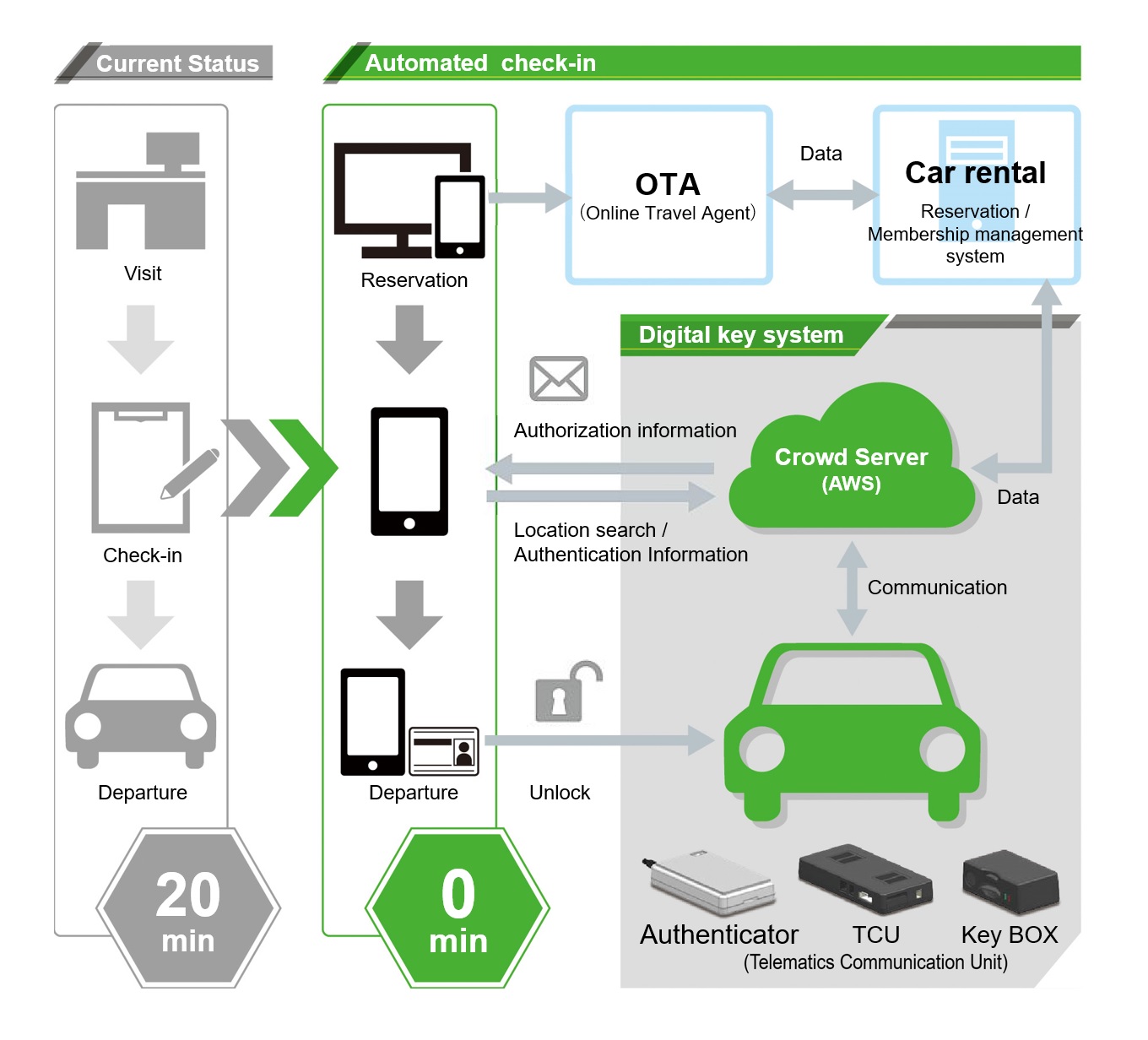 Fleet management system
In January 2023, fleet management system, which combines our TCU, drive recorder, and web/smartphone application, was adopted in the "Nissan Biz Connect" launched by Nissan Motor Co., Ltd.
By applying this system, in April 2023, we started providing "Sales Force Autometion(SFA)", a sales support service for Nissan Financial Services Co., Ltd.
We will continue to strive to provide better services that meet the needs of our customers.