Electrical/Electronic
Due to functionality, design trends, etc., customers' requests are always-changing, and we offer parts which meet those changes.
With captivating parts that use electrical/electronic technology, we will continue to offer proposals for new styling.We will also continue to offer driving support products and safety/peace of mind products driven by electrical/electronic solutions.
At FALTEC, we supply multiple products that use electrical/electronic technology.
Leveraging illumination and lights, products brimming with style and originality make captivating cars.
Also, we strive to improve safety through leveraging of digital technologies.

TCU(Telematics Communication Unit)
We are proud of our controls that use the CAN, which is the in-car LAN, and we manufacture the TCU, Remote Control Engine Starter, etc., which are key parts that connect the internet and the car.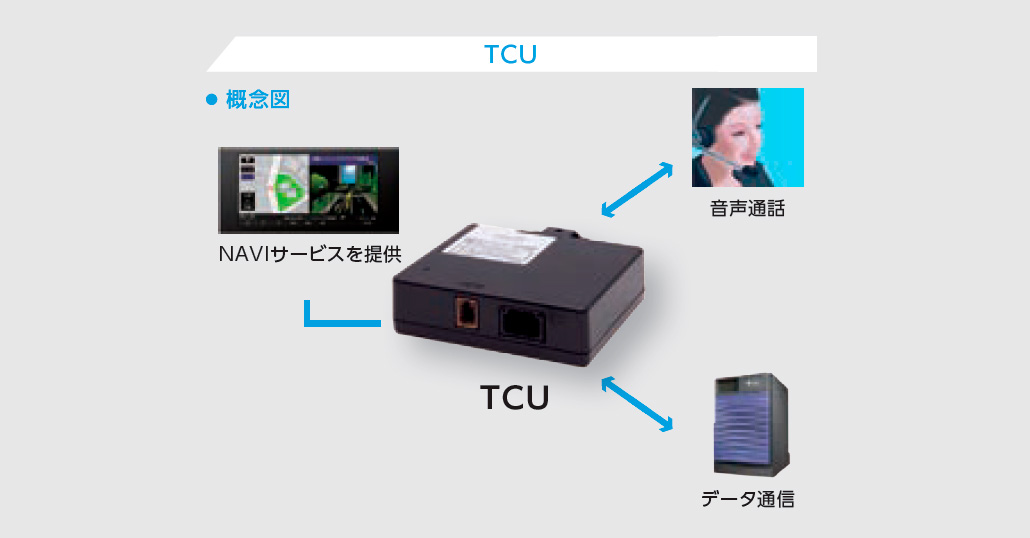 Active Grille Shutter (AGS)
Depending on the need for cooling air, or based on car speed and other circumstances, the opening and closing of the flap (wing) at the back of the Front Bumper is adjusted. This improves aerodynamics, and contributes to improving fuel efficiency.