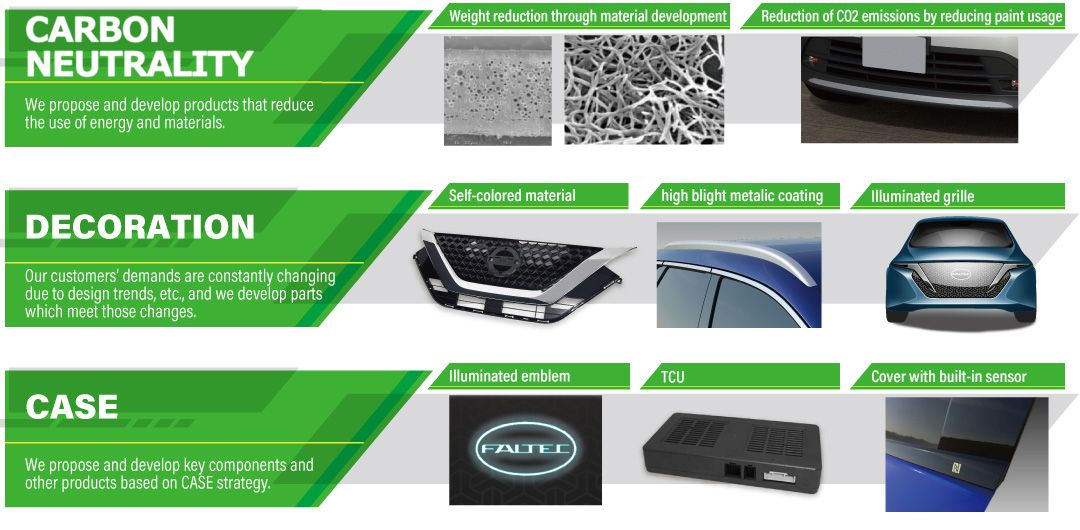 At FALTEC, we answer customers' requests by developing new products with the 3 key words of "Carbon neutrality", "Decoration" and "CASE".
Carbon neutrality
In order to reduce CO2 emissions by adding colorants such as pigments into the resin materials to produce self-colored Grilles, it is possible to realize brightness and colors that look like, but have not been, painted; thus reducing paint usage. In these and other ways, we offer products which reduce the use of energy and materials.
Further, to make products lighter, we carry out development that uses recyclables and new materials, through part structures with separate pieces.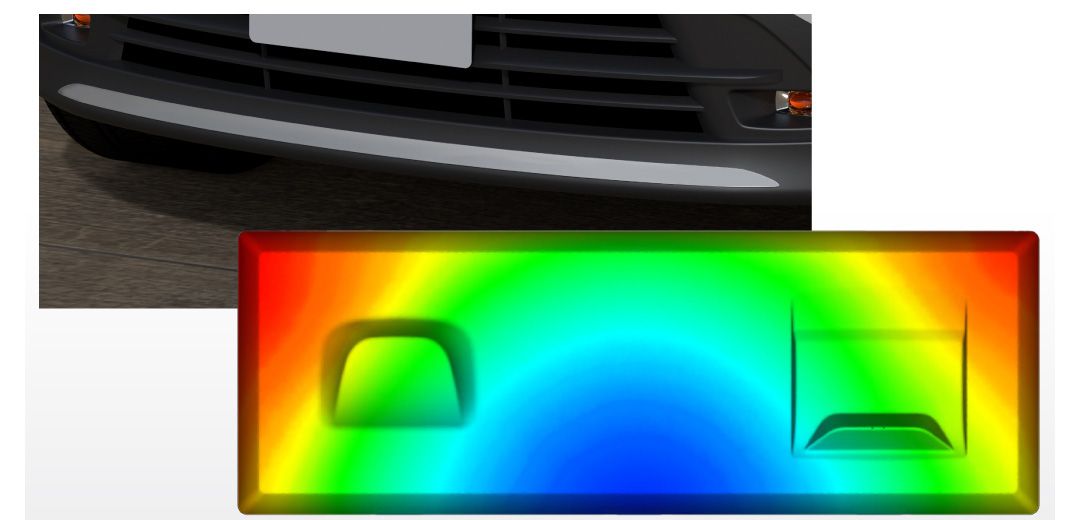 Simulated image of injection molding.
Decoration
Our customers' demands are constantly changing due to design trends, etc., customers' requests are always-changing, and we develop parts which meet those changes.
We supply the Radiator Grille, which is the "face" of the car, Moldings which decorate all around windows as well as Roof Rails, and LED lamps, among others.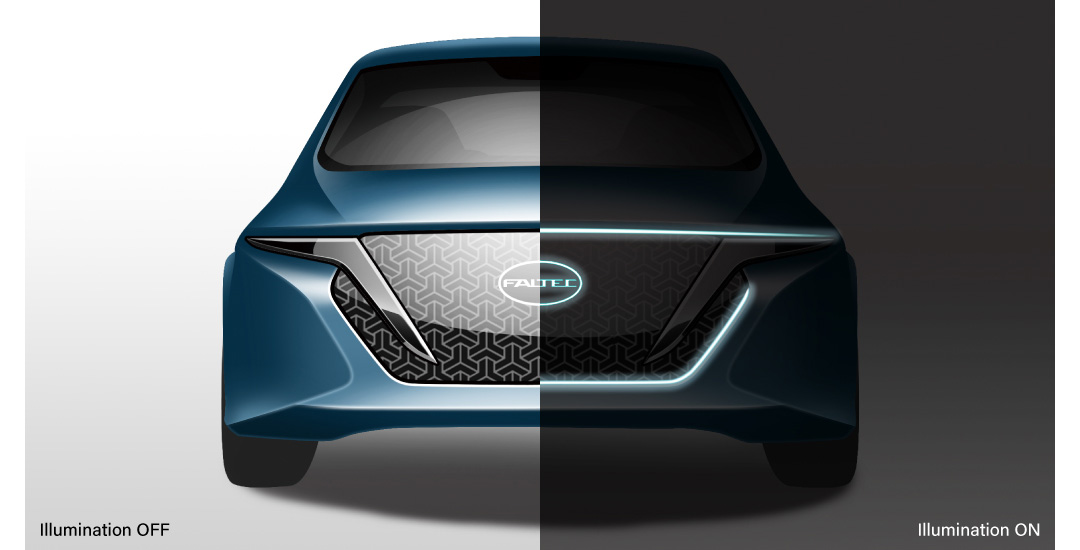 CASE
The automotive industry is about to undergo a major transformation as technological innovation continues in new areas known as "CASE" such as Connected, Autonomous, Shared, and Electric.

In July 2021, we launched the self-ride-go unmanned car rental system.
We have entered into full-scale system development by combining our vehicle communication technology with servers owned by our partners.
"Self-Ride Go" is a system that enables unstaffed reception to improve convenience for customers and operational efficiency for rental car companies.

Through CASE, we will provide products and services that make our customers feel safe and improved in convenience.